What We Do
Pinkalicious: It's Party Time!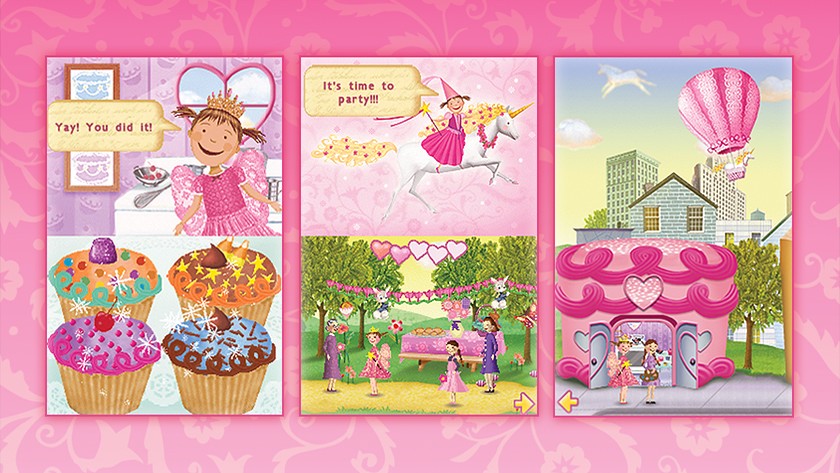 Pinkalicious: It's Party Time! for Nintento DS featured the familiar storybook character Pinkalicious in an exciting creativity adventure. Players help Pinkalicious create different thematic parties for their friends using a series of creative microactivies such as balloon blowing, cupcake decorating and making chocolate lollipops.
Developing a character art style that would allow Pinkalicious to shine on the small screen without losing her distinctive proproptions was one of the successes of the project. From her base silluote we created a character creation system that allowed players to customize themselves and their friends (regardless of gender) with a variety of skintones, hair styles, pants and tops option.
Minigame activities were designed to use the DS's microphone and touchscreen to showcase the key features of the device. The game was designed to simulate real-life craft activities which would engage the target audience and fit into Pinkalicious' world. The topscreen was utilized for instruction text to aid parents or siblings who may be asked to help during gameplay.