Albany Business Review coverage for Playscope!
---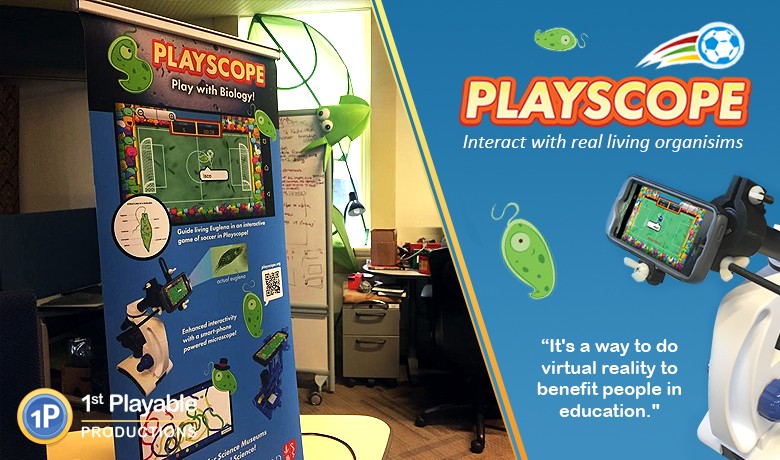 Thank you Albany Business Review for stopping by to learn more about our Playscope project! Read the full article here!
Playscope is our project designed to provide an opportunity to use microscopes, along with a smart-phone device, to interact directly with living organisms. The project is early in development, and is focused on designing, iterating and collaborating with educators to identify a way to transition our initial prototypes into a viable and engaging product for students and bio-enthusiasts to use. This project was funded (in part) by the NIH grant PA15-269 awarded jointly to 1st Playable and Prof. Ingmar Riedel-Kruse, Bioengineering, Stanford University.